Concurso Académico Internacional en Teoría Política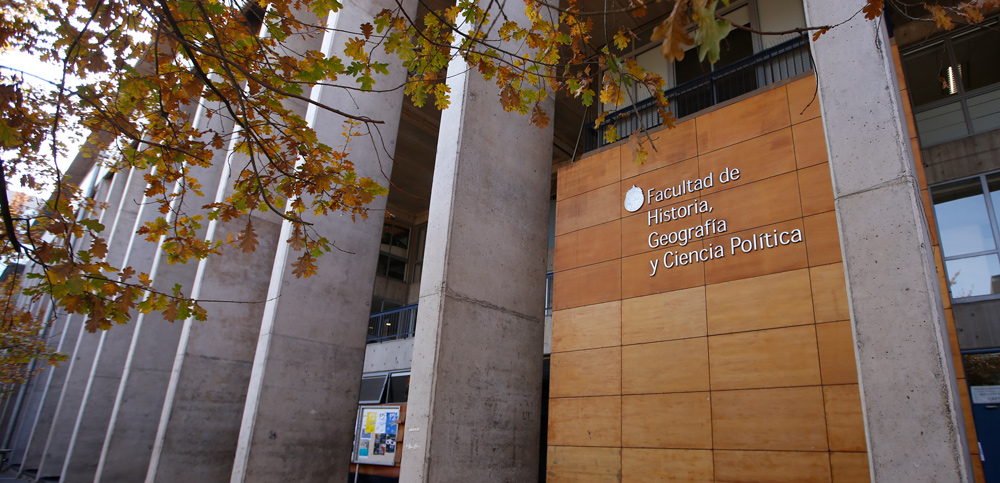 El Instituto de Ciencia Política (ICP) de la Pontificia Universidad Católica de Chile hace un llamado a concurso abierto internacional para llenar un cargo de la planta ordinaria (tenure-track) de jornada completa (44 horas) como Profesor/a Asistente en Teoría Política. Candidatas/os en todas las áreas de investigación de la Teoría Política están invitadas/os a postular, pero tenemos especial interés en perfiles de investigación con un fuerte componente en temas aplicados, incluyendo migración, derechos humanos, teoría política ambiental, justicia global, análisis normativo de las instituciones políticas y económicas, entre otros.
La Pontificia Universidad Católica de Chile es consistentemente considerada como una de las mejores universidades de América Latina. La universidad admite a los/las estudiantes con más talento de Chile en su programa de pregrado. El ICP es considerado uno de los mejores departamentos de Ciencia Política en la región y está compuesto por un cuerpo académico internacional y muy activo en investigación, constituyéndose en un prestigioso centro de investigación teórica, empírica y aplicada. Ofrece estudios de Pregrado, Magíster y Doctorado, y recibe un alto número de estudiantes de intercambio y profesores visitantes de todo el mundo. Santiago es una capital vibrante, a los pies de la espectacular Cordillera de Los Andes y a sólo una hora de la costa Pacífico.
La carga docente de la posición se limita a tres cursos por año. Si bien la fluidez en el idioma español es requerida, también se invita a postular a quienes posean un manejo básico del español y tengan la disposición para alcanzar un nivel adecuado para fines docentes en esta lengua. El ICP ofrece apoyo financiero para clases de español y la flexibilidad para dictar docencia en inglés durante el primer año en el cargo.
Quienes postulen deben demostrar un fuerte compromiso con la investigación y con publicaciones de alta calidad, además de una marcada vocación docente y calidad en la enseñanza. Quienes postulen deben tener el grado de Doctor/a en Ciencia Política (o su equivalente). Se aceptarán también las postulaciones de quienes estén cerca de obtener el grado de Doctor/a, siempre y cuando estén en condiciones de graduarse al momento del inicio del contrato. El ICP valora la diversidad y da la bienvenida a colegas de cualquier identidad de género, raza, color, nacionalidad de origen, orientación sexual, estado civil, habilidades especiales, o religión.
Quienes postulen deben incluir: una carta de presentación personal, un CV, un trabajo escrito (ej. un artículo de revista científica publicado o por publicar, un capítulo de libro o de tesis doctoral), y un portafolio docente que incluya evaluaciones docentes y muestras de programas de cursos. Deben incluir también copias de los certificados de los grados académicos obtenidos (Licenciatura, Maestría, y Doctorado) y tres cartas de recomendación enviadas directamente a Esta dirección de correo electrónico está siendo protegida contra los robots de spam. Necesita tener JavaScript habilitado para poder verlo..  
Debe enviar sus consultas y la postulación misma (en inglés o español) al Comité de Selección por correo electrónico (Esta dirección de correo electrónico está siendo protegida contra los robots de spam. Necesita tener JavaScript habilitado para poder verlo.). El plazo de envío de postulaciones finaliza el día 30 de marzo de 2023. Idealmente, el/la candidato/a que obtenga esta posición deberá estar disponible para comenzar sus labores a contar del 1 de agosto de 2023.
La Pontificia Universidad Católica de Chile está comprometida con la igualdad de oportunidades, la promoción del desarrollo académico y con la construcción de una comunidad inclusiva y diversa.

Una persona de nacionalidad extranjera sin residencia definitiva en el país o que postula desde el extranjero, en caso de quedar seleccionada para el cargo, necesitará gestionar a continuación, en su país de origen, su visa para incorporarse a la planta académica de la Universidad. La Universidad y el ICP apoyarán a la persona seleccionada en su postulación a la visa.



-----------------



Full-time, tenure-track position in political science (Political Theory)

The Institute of Political Science (ICP) of the Pontificia Universidad Católica de Chile invites applications for a full-time, tenure-track assistant professorship in Political Theory. Candidates in all research areas may apply, but we are particularly interested in research programs related to applied topics in Political Theory, such as migration, human rights,  environmental political theory, global justice, normative analysis of political and economic institutions, etc.
The Pontificia Universidad Católica de Chile is consistently ranked as one of the top 5 universities in Latin America, and the ICP is among the highest ranked political science departments in the region.  Comprised of a highly international group of scholars, it is a hub of theoretical, empirical and applied research in the region.  The ICP offers undergraduate, M.A., and Ph.D. programs.  It admits the most talented Chilean students to its undergraduate and graduate programs, and hosts a large number of exchange students and visiting professors from all over the world.  Santiago is a vibrant metropolitan area, located just a short drive away from Chile's renowned Pacific Coast and spectacular Andean mountain range. 
Teaching obligations are limited to three courses per year, typically distributed 2-1.  Fluency in Spanish is valued, but any candidate who expresses a willingness to perfect basic proficiency is encouraged to apply.  The ICP offers financial support for language classes, and courses may initially be taught in English. 
Applicants must demonstrate a strong commitment to high-quality research, publishing, and teaching.  They must hold a Ph.D. degree in Political Science (or its equivalent).  ABDs are welcome to apply as long as they obtain their degree by the position's starting date. The ICP values diversity and welcomes applications from colleagues of any actual or perceived gender, gender identity, race, color, national origin, sexual orientation, marital status, disability, or religion.
Applications should include a personal letter, a curriculum vitae, a writing sample (e.g., a journal article or book or dissertation chapter), and a teaching portfolio that includes student evaluations and sample course syllabi. Candidates should also include graduate transcripts, official copies of their B.A., M.A, and Ph.D. degrees, and three letters of recommendation in their application package.
Please direct informal inquiries or application packages (in either English or Spanish) via e-mail to the Search Committee at Esta dirección de correo electrónico está siendo protegida contra los robots de spam. Necesita tener JavaScript habilitado para poder verlo. until March 30th. The position's starting date is August 1st, 2023. 
The Pontificia Universidad Católica de Chile is committed to providing equal opportunities and promoting the academic careers of all its members, and building an inclusive, diverse, and welcoming community.
A foreign national who applies and gets selected for this position while residing outside of Chile will be required to obtain the relevant visa from the Chilean consulate in their country of residence before they can take up the appointment. The University and the Instituto offer support for the visa application process.